The 2023 season is not far away but little information is available about the season. https://www.youtube.com/watch?v=_I-nQIi3sHo It has been very quiet at the new football leagues...
Officials say they don't know what caused scaffolding to collapse, sending two construction workers falling to their deaths early Wednesday as they were pouring concrete on the seventh floor of a 16-story hotel under construction near Disney World.
Tuesday's report, "2018's Best & Worst Cities for Recreation," highlights the benefits of recreational activities for consumers and economies across the country, pointing to which cities are amenable for families and active city-goers.
Orlando Shooter Neighbor's Call Him Quiet But Strange. Four kids dead and now we begin to see what the killer was all about.
Orlando Hostage Situation Update - Man Holding Four Children - A policeman has been shot and four kids are being held hostage in Orlando.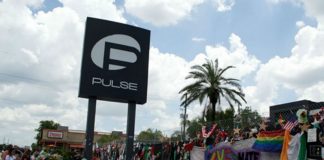 Survivors and victims' relatives are marking the second anniversary of the Pulse nightclub shooting with a remembrance ceremony, a run, art exhibits and litigation.
Almost two years after a massacre at an Orlando nightclub left 49 people dead and 53 injured, some of the surviving victims were filing a lawsuit in federal court Thursday saying the city and police didn't do enough to try to stop the shooter.
In news that might not come as a surprise to those who live in Orlando, Wallethub has ranked the city top in the nation for 'Staycations.'  Citing restaurants, recreation, access to zoos and aquariums as well as access to ice cream, Orlando ended up topping the list.
A deaf woman who is 5 months pregnant says a man punched her in the stomach and hit her service dog during a confrontation on an airplane as it arrived at a Florida airport.
A Florida prosecutor who got into a legal fight with the governor for her blanket refusal to seek the death penalty now says her office will no longer request monetary bail bonds for defendants accused of low-level crimes.