ORLANDO, Fla. (AP) — A man who pointed a fake gun at police at a Florida airport, urging officers to kill him, has been sentenced to 10 months in jail.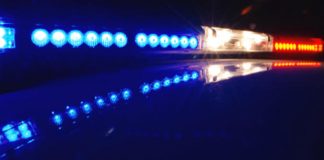 ORLANDO, Fla. (AP) — A Florida mother has been charged with leaving two children alone in a hot car while she went drinking at a bar.
ORLANDO, Fla. (AP) — There was no winning ticket for the Powerball jackpot on Wednesday, Aug. 16, so the jackpot will grow to $510 million.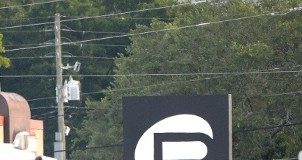 ORLANDO, Fla. (AP) — Attorneys representing the wife of the Florida night club shooter could face sanctions by a federal judge. U.S. District Judge Paul...
ORLANDO, Fla. (AP) — A stretch of highway has been named for a police officer in Florida who authorities say was gunned down by a man wanted for another murder.
ORLANDO, Fla. (AP) — A company that helps residents in the United States send dollars to relatives in Africa says federal agents in Florida wrongfully seized more than a $1.3 million from one of its couriers.
ORLANDO, Fla. (AP) — The owner of a Florida day care center where a 3-year-old boy was found dead after being left in a van all day apologized to the child's family hours before the state announced it was temporarily shutting the business down.
Florida's Latino population grew fastest last year in counties in the exurbs of Orlando and Tampa, according to U.S. Census figures released Thursday. The new figures also showed strong Latino growth rates in counties outside Jacksonville, but those areas had comparatively small Hispanic populations to start with. Among counties with more than 100,000 residents, St. Johns County near Jacksonville led the state in Latino population growth rate from July 2015 to July 2016. The county's Latino population grew 7.5 percent, to almost 15,500 residents, in that period.