Yet, a new device offers to solve problems for pros and help amateur boxers to add an even more important analysis, recording, and tracking to their unique training schedules.
MIAMI (AP) — Doctors in Florida are planning to remove a 10-pound tumor from a Cuban teen's face.
TALLAHASSEE, Fla. (AP) — Florida may have to pay millions to treat as many as 20,000 inmates after a federal judge ruled state prison officials failed to properly care for felons infected with the hepatitis C virus.
WASHINGTON (AP) — The Food and Drug Administration has approved the first drug in the United States with a digital ingestion tracking system, in an unprecedented move to ensure that patients with mental illness take the medicine prescribed for them.
MIAMI (AP) — It's not easy being an advocate for the Affordable Care Act right now. Health care advocacy groups are making an against-all-odds effort...
BAKER CITY, Ore. (AP) — Noah Barnes has already taken something like 9 million steps so it's hardly surprising the 11-year-old ignores the puddle his boot has just splashed through.
U.S. regulators have approved a new, more effective vaccine to prevent painful shingles, which is caused by the chickenpox virus.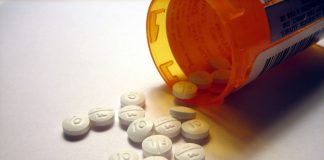 TALLAHASSEE, Fla. (AP) — Despite having spent years investigating drug crimes and slayings in Philadelphia, a Florida sheriff told a state Senate committee on Tuesday that he hasn't seen anything like the current opioid epidemic in Florida.
MIAMI (AP) — The waning of Zika outbreaks in the Caribbean and South America has helped slow the spread of the mosquito-borne virus in Florida this year, according to health officials.
FORT LAUDERDALE, Fla. (AP) — Officials say a flight heading toward Barbados has returned to a Florida airport because three flight attendants were sick.