Health care. It has been the headline for many news sites and stations for several weeks and Republicans find themselves back at the drawing board to figure out a health care reform.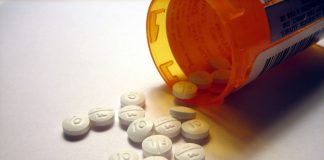 JACKSONVILLE, Fla. (AP) — A Florida city is considering suing companies that make and distribute prescription painkillers, alleging they are partly to blame for a rise in overdose deaths.
ORLANDO, Fla. (AP) — A judge is permitting the wife of the Florida nightclub shooter to get a mental evaluation from an expert chosen by prosecutors.
WASHINGTON (AP) — President Donald Trump on Saturday threatened once more to end required payments to insurance companies unless lawmakers repeal and replace the Obama-era health care law.
Sen. Rand Paul says he will vote "yes" on a pivotal health care vote Tuesday afternoon after receiving assurances from Majority Leader Mitch McConnell.
WASHINGTON (AP) — President Donald Trump pressured Republicans Monday to approve the Senate's wheezing health care bill, saying a showdown vote planned for this week is their "last chance to do the right thing" and erase the Obama health law.
The biopsy shows cancer, so you have to act fast, right? Not necessarily, if it's a prostate tumor.
NEW YORK (AP) — Tick populations are exploding? Tick-borne diseases are on the rise? Some recent headlines suggest Americans are facing a particularly bad year for tick bites and illnesses, but the evidence is patchy and the science complicated.
The Florida Supreme Court has declared that a law capping medical malpractice payouts that's been in effect for more than a decade is illegal and must be dumped.
Even doctors can be addicted to opioids, in a way: It's hard to stop prescribing them. Melissa Jones is on a mission to break doctors of their habit, and in the process try to turn the tide of the painkiller epidemic that has engulfed 2 million Americans.