Back in 2016, Bilirakis, U.S. Sen. Dean Heller, R-Nev., and U.S. Sen. Jon Tester, D-Mont., unveiled the Disabled Veterans Access to Space-A Travel Act.
The Florida Department of Transportation announced Monday it is withholding payments to Maryland-based Conduent State & Local Solutions as work continues on the SunPass Centralized Customer Service System, which was expected to be completed June 11.
A frisky cat that got loose at New York's Kennedy Airport has been captured after more than a week on the lam. WABC-TV reports that Pepper the cat was lured out of hiding early Saturday.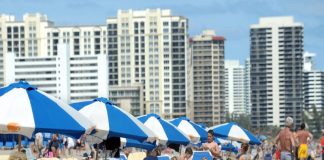 Some vacation-planning strategies, from websites to haggling. Florida hopes to benefits from the new apps on smartphones.
FORT LAUDERDALE, Fla. (AP) — The Florida Highway Patrol says two people died when their car drove into a canal on a stretch of Interstate 75 known as Alligator Alley.
WINTER GARDEN, Fla. (AP) — The Florida Highway Patrol says a possible road rage incident led to a shooting that wounded a man and a 17-year-old girl on Florida's Turnpike.
It's getting cold out, which means its that time fo year that Florida starts getting busier and busier. It should come as no surprise to Floridians that Orlando was named the best warm destination for winter travel.
CAPE CANAVERAL, Fla. (AP) — SpaceX has launched and landed its second rocket in three days, this time from the U.S. East Coast.
FORT LAUDERDALE, Fla. (AP) — A 30-page report released by a sheriff's office in the aftermath of a mass shooting at a Florida airport...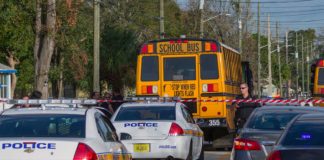 FORT MYERS, Fla. (AP) — A school bus crash has hurt an adult and one child in Florida.