CAPE CANAVERAL, Fla. (AP) — NASA has launched the last of its longtime tracking and communication satellites.
CAPE CANAVERAL, Fla. (AP) — A SpaceX capsule rocketed to the International Space Station on Monday, carrying tons of science research, plus ice cream.
TAMPA, Fla. (AP) — Florida authorities say a 29-year-old woman was charged after she lost control of her vehicle and touched off a chain reaction of crashes, leading to the deaths of two adults and one child.
A judge has set no bond for a Brandon woman who caused a chain-reaction wreck on Tampa's Lee Roy Selmon Crosstown Expressway Thursday that killed three people.
Drinking under the influence is never a smart idea. A DUI is not only dangerous to the driver but also to other drivers on the road.
KEY LARGO, Fla. (AP) — The Overseas Highway links Florida's mainland with Key West, and some tourists drive straight through the chain without exploring...
MELBOURNE, Fla. (AP) — Airplane travelers facing long security lines and overcrowded planes this summer can find comfort with a lick or a wagging...
Tampa locals deal with it daily, but for some residents, Tampa traffic might come as a surprise. The hashtag #TampaTraffic finally made its way...
CAPE CANAVERAL, Fla. (AP) — SpaceX's chief says the first launch of its big new rocket is risky and stands "a real good chance" of failure.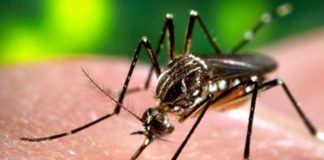 MIAMI (AP) — Florida's governor says no Zika transmission zones have been identified in the state so far this year.