Check out this week's weekend planner, presented with help from Unation.
Once again our friends at UNation have provided us with another list of weekly options for the active Floridian.
WWBA radio is partnering with Fisher House Foundation to host a radiothon to raise money for a new Fisher House at the James A. Haley Veterans' Hospital in Tampa.
After the presents under the tree are opened, wow family members with one of these delicious Christmas morning breakfast recipes. Cinnamon Roll French Toast Casserole By:...
Christmas Eve is almost here and many are gathering ingredients to make the perfect dish to serve at their Christmas lunch or dinner. Here...
NEW YORK (AP) — The wave of sexual misconduct allegations that toppled Hollywood power brokers, politicians, media icons and many others was the top news story of 2017, according to The Associated Press' annual poll of U.S. editors and news directors.
NEW YORK (AP) — You know all those things you wish would disappear but won't? Us, too.
NEW YORK (AP) — The NBA is starting an international youth basketball tournament using a format similar to baseball's Little League World Series.
NEW YORK (AP) — "Star Wars: The Last Jedi" will happily settle for second. Rian Johnson's second installment in the third "Star Wars" trilogy rocketed to a debut of $220 million at the North American box office, according to studio estimates Sunday.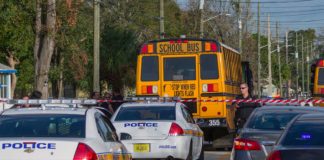 FORT MYERS, Fla. (AP) — Authorities say a car crashed into a school bus in Florida when the driver dropped his cellphone and reached...