MIAMI (AP) — Doctors in Florida are planning to remove a 10-pound tumor from a Cuban teen's face.
FORT LAUDERDALE, Fla. (AP) — Two Florida "porch pirates" may spend the holiday season in jail after authorities say they followed delivery trucks into neighborhoods and grabbed the packages left outside front doors.
It's not often the New York Times publishes stories about unidentified flying objects, but a recent story by Ralph Blumenthal has sparked the interest of many.
OCALA, Fla. (AP) — A Florida police department has spread some good will this holiday season, handing out some $4,200 to unsuspecting residents.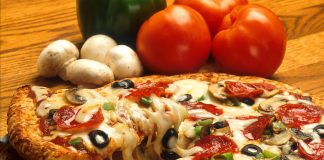 FORT PIERCE, Fla. (AP) — Authorities say a pizza deliveryman shot a man attempting to rob him at gunpoint during a delivery in Florida.
Do you feel the need to take a selfie and post it on social media constantly? If so, you're not alone. A new study suggests taking too many selfies to make you feel good is an actual illness that many selfie-takers are suffering from.
FORT LAUDERDALE, Fla. (AP) — A Florida man has been sentenced to life in prison for killing his roommate and hiding her body in a wall.
POMPANO BEACH, Fla. (AP) — Officials say they found gold coins among the donations in a Salvation Army kettle in Florida.
TALLAHASSEE, Fla. (AP) — Florida wildlife officials and prosecutors have charged three men connected to a video of a shark being dragged behind a speeding boat.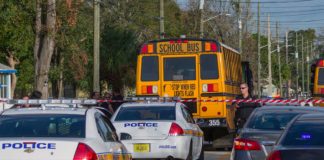 FORT MYERS, Fla. (AP) — Authorities say a car crashed into a school bus in Florida when the driver dropped his cellphone and reached...