MIAMI (AP) — Florida wildlife officials are investigating after a video of men dragging a shark behind a speeding boat went viral on several social media sites.
SEBRING, Fla. (AP) — A Florida man was found dead several hours after getting lost while hiking in a nature preserve.
MIAMI (AP) — Celebrity chef Gordon Ramsay cooked up a unique dish while filming in Florida: Burmese python. Ramsay joined Kyle Penniston of Miami on...
DAYTONA BEACH, Fla. (AP) — Authorities say a decomposing body was found in the backyard of a Florida home.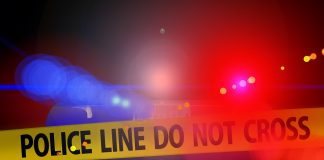 MIAMI (AP) — A police chase in Florida ended in gunfire between the driver and an officer.
LAND O'LAKES, Fla. (AP) — Crews are starting core drilling to assess the stability around a sinkhole in Florida that swallowed two homes and...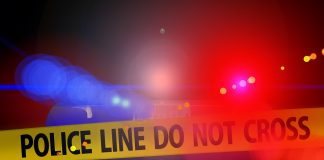 A Clearwater trucker could face the death penalty after at least 10 illegal immigrants died in the trailer of his 18 wheeler in Texas.
PANAMA CITY BEACH, Fla. (AP) — Authorities say a 2-year-old Chihuahua died in a hot car while its owner was cleaning condominiums in Florida.
CONCORD, New Hampshire (AP) — A Florida man is recovering from flesh-eating bacteria he encountered while hiking in New Hampshire.
APOLLO BEACH, Fla. (AP) — An accident at a Florida power plant last month has claimed a fifth life. BRACE Industrial Group said its employee,...