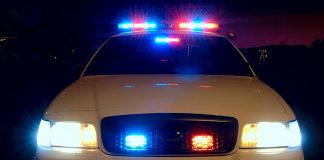 ST. CLOUD, Fla. (AP) — A police officer shot at a driver who authorities say struck the officer with a car while fleeing a traffic stop in Florida.
TALLAHASSEE, Fla. (AP) — Florida is handing out more than $500,000 in grants to local communities so they can provide bear-resistant trash cans and other equipment to residents at a discounted cost.
FLAGLER BEACH, Fla. (AP) — Authorities say a kite surfer was hospitalized after crashing into a building near a Florida beach.
MIAMI (AP) — On probation for a bloody 1999 gang murder, Miguel Valdes takes a host of pills to keep his longtime schizophrenia in check.
WEST PALM BEACH, Fla. (AP) — Authorities in Florida say a former firefighter set a fire in a Walmart and then left with a cart full of unpaid goods as employees rushed to put out the flames.
ZEPHYRHILLS, Fla. (AP) — Authorities say a Florida man was killed when his go-kart was struck by a pickup truck.
TAMPA, Fla. (AP) — Authorities say administrators at a Florida junior high school found a gun and ammunition in a student's backpack.
MIAMI (AP) — The U.S. Supreme Court agreed Monday to hear a First Amendment case brought by a Florida man who previously won a landmark ruling from the justices on whether his floating home was a house, not a boat subject to easier government seizure under laws that govern ships and boats.
GAINESVILLE, Fla. (AP) — An alligator killed a pet dog at a lake in Florida. According to a report by WCJB-TV , Scarlett Dent and her 8-year-old son Easton Lowery were throwing sticks into Newman's Lake in Gainesville on Saturday. They were playing with their two dogs, Beignet and Blue.
PALM HARBOR, Fla. (AP) — After an eight-hour standoff with police, a Florida man told officers he was only shooting at rats in his yard with a rifle.