Home
Tags
Affordable Care Act
MIAMI (AP) — It's not easy being an advocate for the Affordable Care Act right now. Health care advocacy groups are making an against-all-odds effort...
With Hurricane season here and Florida being a victim to Irma a lot of talks has been centered around homeowners insurance. However, there's another...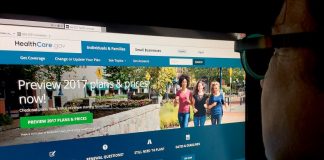 According to reporting done by News Talk Florida, POLITICO and multiple sources I can confirm that there are efforts to craft bipartisan support to repair the Affordable Care Act (ObamaCare) in both the House as well as Senate. We can further confirm local Florida lawmakers are helping to spearhead the effort led by Florida Sen. Bill Nelson (D) and Congressman Charlie Crist (D-FL) with others climbing on the bandwagon.
Senate Republicans will not take up the straight repeal plan that was put forward today by Senate Majority Leader Mitch McConnell (R-KY) less than 12 hours after the Senate Health Care died last night. Today, Sen. Lisa Murkowski (R-Ala.) says she will not support moving forward with a plan to repeal ObamaCare, she joins Sen. Susan Collins (R-ME), and Sen. Shelley Moore Capito (R-W.Va.) who are on record as hard no votes.
Senate Republicans released their long-awaited bill Thursday to dismantle much of Barack Obama's health care law, proposing to cut Medicaid for low-income Americans and erase tax boosts that Obama imposed on high-earners and medical companies to finance his expansion of coverage. The bill would provide tax credits to help people buy insurance. It would also let states get waivers to ignore some coverage standards that "Obamacare" requires of insurers.
Senate Majority Leader Mitch McConnell (R-Kent.) is leading the Republicans in the Senate to pass their version the American Heath Care Act that will serve as their replacement for the Affordable Care Act, also known as Obamacare. They are working off a template created by the House who passed their version of the bill back in May. Let us be very clear on the issue the Republicans are doing this to be able to say that they made good on a seven year promise of repealing and replacing of Obamacare. They really don't care about working on a long term, well-crafted bill that would improve health care, this is about a cheap political win.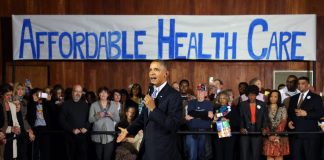 https://embed.air.tv/v1/embed/jTF4yH3eT4-4xjC_avMp4Q/oTBxQb-0S56gkw7m9smoBQ?video_sizing=fill-width&show_player_title=false&show_div_title=false&show_div_description=false&autoplay=true MIAMI (AP) -- Health insurer Centene announced plans Tuesday to expand into more Affordable Care Act insurance exchanges for next year, at a time...