By Luis Arellano
This week, Duke University's Divinity School will launch its flagship Fellowship program in partnership with globally lauded NGO Faith For Our Planet (FFOP), which will see thirty young leaders find solutions to the world's most pressing climate concerns over an intense one-week program.
And although there thirty rising personalities represent twenty countries from across the world, what unites them is not only their desire to help build a sustainable future, but to do so by leveraging their shared faith.
Though they include media personalities, politicians, executives, and campaigners, all of them are people of faith who are motivated by their faiths to save the planet. In the words of FFOP's Founder and Chairman, Dr. Mohammed bin Abdulkarim Al-Issa, "[The Youth Interfaith Leaders Fellowship] mission is to build a global, faith-based climate action movement [with] a new generation of faith-based climate activists."
After all, the timing could not be more urgent.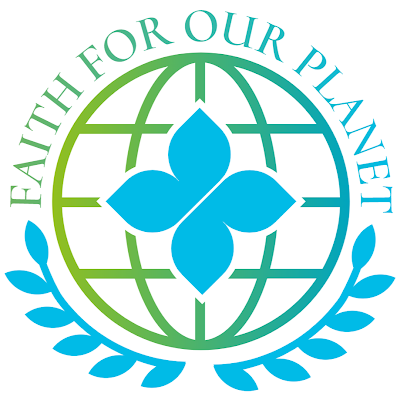 Every month brings environmental bombshells more suited to a Hollywood blockbuster. Yet despite the worsening news, we as a country continue to dawdle.
What we consider common weather today was extreme a few years ago. But what is extreme weather by our immediate standards will become increasingly commonplace. Last month, nearly the entire United States was overcome by arctic blasts. Upstate New York, no stranger to snow and ice, saw many horrifying deaths. Emergency services were almost entirely paralyzed.
On the other end of America, meanwhile, catastrophic flooding means government services are stretched to the breaking point. There are already warnings of tornadoes coming ashore and still more dangerous mudslides as cyclones off the coast continue to dump rivers of rain onto previously parched ground that cannot absorb the moisture California so desperately needs.
Much of this has been predicted, though, which makes our failure to meet the moment even more vexing. Part of the problem is science. Not the scientific method, or its conclusions, but the inevitable limitations of science as an enterprise. Because while science can tell us how, when, or where, facts and figures and possibilities are not enough to compel mass action.
Science alone is unlikely to persuade large numbers of people to fundamentally change their behaviors, to make difficult sacrifices for people in other parts of the world. On the other hand, religion has historically been a force for bringing different kinds of people together, in ways that research and analysis alone are unable to bring about.
However, religion alone can't provide the framework to understand what's to come, how to avert disaster, and how to restore the earth.
But what if the strengths of scientists and clergy could come together to promote social, political, and even global change? Secretary-General of the Muslim World League, the Islamic world's largest non-governmental body, Dr. Al-Issa has made answering this question a core component of FFOP.
The global interfaith NGO connects faith leaders to scientists, empowers religious spaces with climate literacy, and helps scientists understand the immense power, or at least potential, of religious communities that animate so many across the world.
But the NGO has encountered limitations, especially when it comes to getting everyone on board.
Abdoulie Ceesay, the deputy majority leader of Gambia's National Assembly, and one of the programs Fellow's, puts it best:
"So many religious people consider climate change important, but faith leaders are not doing enough. Part of the problem, I am sorry to say, is age. The old ways aren't working, maybe because old people decided on those ways. We need young people's energy, enthusiasm, and creativity."
Ceesay is right. Last month, a Pew Research Centre survey discovered that young religious people in America are markedly more concerned about climate change than their elders. Which means that a platform for interfaith climate leadership and collaboration should be even more celebrated.
Their youth means they can connect with future-facing audiences, the decision makers of tomorrow, but their strong faith means they speak the language that established policymakers in many parts of the world continue to be shaped – and even hamstrung – by. That includes the United States, of course, and perhaps most of all the American South, which has come to be associated with climate denialism.
And while some of the Fellows are Western, many are from the Global South, such as West Africa and South Asia. Their convening will be a unique chance to see if it is possible to build religious bridges from the wider world to the United States—and if these relationships can bear the kind of fruit they are looking for.
The American South is nothing if not vulnerable to climate change. But the region is also economically dynamic, home to promising new sustainable industries, growing in population, politically influential—and deeply influenced by faith.
Let us hope that what arises from this program is the type of Hail Mary young faithful climate activists have been hoping for.
---