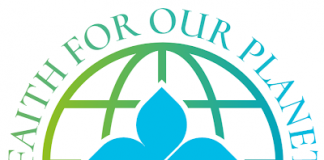 By Luis Arellano This week, Duke University's Divinity School will launch its flagship Fellowship program in partnership with globally lauded NGO Faith For Our Planet...
The announcement comes months after Sessions signed a religious liberty memo in October, which stated it would help support employers making hiring decisions based on religion. The task force will also help enforce religious freedom, as stated in the memo and will also reach out to religious organizations for their input on issues in the community.
The House of Bishops and House of Deputies, the bicameral body which governs the national denomination, approved the resolution in Austin, Texas after the convention spent days debating it and another resolution proposing to add same-sex marriage liturgy to the Book of Common Prayer.
McAleese made the comments Friday at the centenary celebration for the Missionary Society of St. Columban, saying that the church's teaching amounted to homophobia and claimed it "ruins people's lives," according to Crux Now. She also participated in Ireland's gay pride parade the following day with her gay son.
Christian Trumpers really need to stop spiritualizing the man, his campaign, and his Presidency.
FATIMA, Portugal (AP) — Pope Francis added two Portuguese shepherd children to the roster of Catholic saints Saturday, honoring young siblings whose reported visions...
WASHINGTON (AP) — President Donald Trump is seeking to further weaken enforcement of an IRS rule barring churches and tax-exempt groups from endorsing political...