Home
Tags
TAMPA BAY BUCCANEERS
Tag: TAMPA BAY BUCCANEERS
NBC Sports - It's the Tampa Bay Buccaneers vs Dallas Cowboys this Sunday, September 11. Live coverage begins at 7:00 p.m. ET on NBC...
Finishing the regular season with a 13-4 record, it has been another strong campaign for the Tampa Bay Buccaneers. With the all-important play-offs to come,...
By: Michelle Sabin Sports Talk Florida In front of a crowd of over 65,000 fans, the Tampa Bay Buccaneers took on the Dallas Cowboys for Game...
AMPA, Fla. (AP) — Tampa Bay's defense finished its redemption tour with a Super Bowl championship. Overwhelmed by Patrick Mahomes and Tyreek Hill during a...
TAMPA -AP- Tom Brady's move to Tampa Bay didn't just create ripples with fans. It caused networks to drastically rework their last-minute requests with...
When Jon Gruden, the former head coach of the Buccaneers and Tampa resident left his dream job as the lead analysts on ESPN Monday Football to become the head coach of the Raiders there was a national guessing game on who would take his place in the booth. We this morning ESPN made the announcement that they have a new team in place and that includes another former Tampa Bay Buccaneer, Booger McFarland.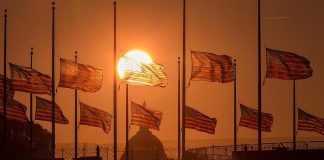 It is week two of the great cultural debate on will NFL players, kneel or stand during the playing of the national anthem. One week ago as the Tampa Bay Buccaneers, were on the road in Minneapolis to face the Vikings, star receivers DeSean Jackson and Mike Evans knelt during the national anthem before the game. Their actions were part of a league-wide protest by NFL players who used the game day for highlighting what they see as oppression of black Americans.