Two people were shot to death and five others wounded at a yoga studio in Florida's capital by a gunman who then killed himself, authorities said.
Crisis is often seen as a test of leadership for elected officials. Hurricane Michael whirled into the Florida governor's race days before it came ashore, and one of the beneficiaries could be Tallahassee Mayor Andrew Gillum, the Democratic nominee.
MIAMI (AP) — Hurricane Michael intensified over warm Gulf of Mexico waters Tuesday amid fears it would swiftly become a major hurricane before making...
Gov. Rick Scott, following past gubernatorial precedent, announced in prepared statement Tuesday that he has asked the nine-member Supreme Court Judicial Nominating Commission (JNC) to begin the process to nominate highly qualified successors to fill the three upcoming vacancies on the Florida Supreme Court. 
The Florida Gulf Coast chapter of Associated Builders and Contractors announced on Thursday that they are endorsing Ardian Zika for State Representative in District 37.
Floridians who are eligible to receive medical marijuana will still have to wait a long time to access smokable products if a judge lifts a stay.
Florida's 2018 midterm election is one of the most important in years. The governor's office and all three Cabinet seats are open, Republican Gov. Rick Scott is challenging three-term Democratic U.S. Sen. Bill Nelson.
Democratic legislators have failed in their bid to force the Republican-controlled Legislature to give more money to public schools. Two South Florida Democrats were trying to get legislators to hold a special session to change this year's school budget.
Florida's wide-open race for governor won't be decided for another six months, but it's already triggered a wave of expensive television ad buys from groups taking advantage of gray areas in the state's campaign finance laws.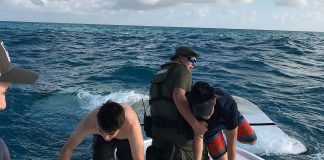 TALLAHASSEE, Fla. (AP) — Officials say the number of boating accidents in Florida is rising. The Florida Fish and Wildlife Conservation Commission on Wednesday released...