Florida Attorney General Pam Bondi launched a "comprehensive" lawsuit Tuesday aimed at punishing several major drug manufacturers and distributors, contending they were responsible for "pain and destruction" and a surge in opioid overdose deaths.
U.S. Sen. Bill Nelson and other Florida Democrats are calling on federal authorities to reject a proposed change to the state's Medicaid program. The administration of Gov. Rick Scott has asked for approval to shorten the amount of time that people can apply for Medicaid coverage once they need medical help. The move could save an estimated $98 million.
A group pushing a constitutional amendment on gambling is getting a significant boost from Disney and the Seminole Tribe of Florida. Newly filed campaign records show that Disney Worldwide Services and the tribe each donated $5 million in April to Voters in Charge.
Five men have accepted a plea deal and will serve jail time for the hazing death of a Florida State University student.
Midterm elections are big for Florida https://embed.air.tv/v1/embed/RkHOw8MdTrysEH71tgolpw/oTBxQb-0S56gkw7m9smoBQ?video_sizing=fixed&video_width=560&video_height=315&show_player_title=false&show_div_title=false&show_div_description=false April 5, 2018 AM 820 News and 98.3 FM with the Chris Ingram program interviewed former Republican gubernatorial candidate Jack...
Centrist candidate once considered running as an independent TALLAHASSEE, Fla. (AP) — Former Miami Beach Mayor Philip Levine is making it clear he isn't trying...
TALLAHASSEE, Fla. (AP) — Florida took steps Monday to set up the nation's first ever private school voucher program for bullied students under a...
The NRA Regains Their Control of Gun Legislation in Tallahassee and D.C.. At the moment bills are on hold due to differences on NRA issues
TALLAHASSEE, Fla. (AP) — A Republican who is expected to run for governor is going to debate a Democratic candidate about immigration policy. Tuesday night's...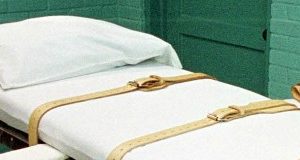 TALLAHASSEE, Fla. (AP) — The Florida Supreme Court is rejecting a request to postpone the scheduled execution of a man convicted of raping and...