Kavanaugh also told Sen. Mazie Hirono, D-Hawaii, he was unaware of the domestic violence allegations against Rob Porter, who was Trump's staff secretary.
With Republicans hoping to move the Supreme Court to the right for years to come, President Donald Trump's nominee, who has a solidly conservative record, declared he would be even-handed in his approach to the law.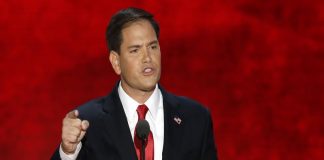 "Even before meeting with Judge Kavanaugh, it was evident that he is a qualified, mainstream jurist who possesses the right temperament and experience to serve on the U.S. Supreme Court.
Fox News senior judicial analyst Judge Andrew Napolitano expressed disappointment over President Donald Trump's Supreme Court pick Tuesday and said he bowed to the Washington, D.C., establishment.
After days of frenzied lobbying and speculation, President Donald Trump decided on federal appeals Judge Brett Kavanaugh for his second nominee to the Supreme Court, setting up a ferocious confirmation battle with Democrats as he seeks to shift the nation's highest court further to the right.
Though a growing number of interest groups and congressional hardliners have expressed doubts about Kavanaugh, the judge has a long history of conservative legal positions that is reflected in his near 300 opinions on the U.S. Court of Appeals for the D.C. Circuit, according to friends of the judge and commentators who closely follow his work.
Had Hillary Clinton won the 2016 election, she would have replaced the late conservative Justice Antonin Scalia with a liberal jurist -- giving the Supreme Court a left-wing activist majority for a generation. Because Trump won, Neil M. Gorsuch was confirmed to replace Scalia, securing the court's 5-to-4 conservative majority.
Politico reports thatt the White House hopes to announce the nominee by July 10, in advance of President Donald Trump's trip to Europe. The president will attend a NATO meeting in Brussels, visit the United Kingdom for a meeting with Prime Minister Theresa May, then travel to Finland for a summit with Russian President Vladimir Putin.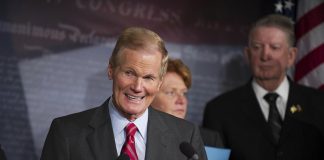 https://embed.air.tv/v1/embed/SEQD14hBReetdfcjJzj_yg/oTBxQb-0S56gkw7m9smoBQ?video_sizing=fill-width&show_player_title=false&show_div_title=false&show_div_description=false&autoplay=true Florida Senator Bill Nelson joined his fellow Democrats in vowing to fight to keep President Donald Trump from naming a replacement for Supreme Court...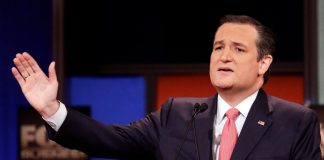 Cruz reiterated his support for Lee, a Republican, on Thursday morning when he appeared on "Fox & Friends." "I think hands down the very best choice President [Donald] Trump could make would be Senator Mike Lee as a Justice that you know with no gambling, no rolling the dice," he said. "You know, Republican presidents have gotten this wrong over and over and over again. Let's not take a chance."