Two people were shot to death and five others wounded at a yoga studio in Florida's capital by a gunman who then killed himself, authorities said.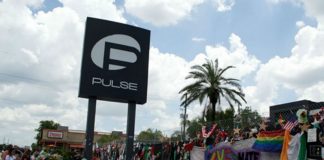 Survivors and victims' relatives are marking the second anniversary of the Pulse nightclub shooting with a remembrance ceremony, a run, art exhibits and litigation.
ORLANDO, Fla. (AP) — Jurors in the trial of the wife of the man who shot and killed 49 people inside a Florida nightclub...