Infanito would like to see the event held every three years. https://www.youtube.com/watch?v=H0Guu4N8Io0 The president of soccer's governing body, FIFA, Gianni Infantino seems to want more Men's...
A "successful" World Cup run has left the country with a buoyant feeling. https://www.youtube.com/watch?v=ZZSjy7aa-tQ The 2022 Men's World Cup of soccer was such a good treat for...
Khadijha Tariq The western and Arab world were taken aback by Saudi's historic diplomatic victory in carrying out a prisoner swap deal between Ukraine and...
The US Olympic and Paralympic chair thinks the ban will be reversed. https://www.youtube.com/watch?v=iylac_3rXzU According to the Chair of the United States Olympic and Paralympic Committee Susanne...
Czech Republic is supporting Ukraine in its war with Russia. https://www.youtube.com/watch?v=6VMZcViLXg8 The National Hockey League has hit a rut in its return to Europe, specifically...
Florida Senator Bill Nelson was quoted in the Tampa Bay Times that Russia has hacked our Florida voting system.
https://embed.air.tv/v1/embed/8NFP2yhmREe6y8xCSF8pSg/oTBxQb-0S56gkw7m9smoBQ?video_sizing=fill-width&show_player_title=false&show_div_title=false&show_div_description=false&autoplay=true By Evie Fordham Former Trump campaign manager Paul Manafort's accountant admitted she filed tax returns that she was aware may have been criminally fraudulent, at...
Foreign policy and defense analyst Lt. Colonel Daniel Davis joined the Chris Ingram Show on Tuesday to discuss the last week as it pertains to President Trump.  Lt. Colonel Davis starts by drawing a direct line between the NATO summit, and Monday's meeting with Vladimir Putin in Helsinki.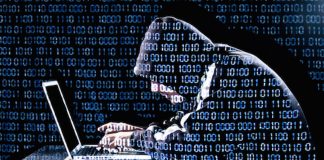 Guccifer 2.0 had operated since June 2016, when the account began linking to a website operating under the same name to release documents stolen from several Democratic organizations.
Trump, in a testy exchange with NATO Secretary-General Jens Stoltenberg, took issue with the U.S. protecting Germany as it strikes deals with Russia.