Florida Senator Bill Nelson was quoted in the Tampa Bay Times that Russia has hacked our Florida voting system.
https://embed.air.tv/v1/embed/8NFP2yhmREe6y8xCSF8pSg/oTBxQb-0S56gkw7m9smoBQ?video_sizing=fill-width&show_player_title=false&show_div_title=false&show_div_description=false&autoplay=true By Evie Fordham Former Trump campaign manager Paul Manafort's accountant admitted she filed tax returns that she was aware may have been criminally fraudulent, at...
Foreign policy and defense analyst Lt. Colonel Daniel Davis joined the Chris Ingram Show on Tuesday to discuss the last week as it pertains to President Trump.  Lt. Colonel Davis starts by drawing a direct line between the NATO summit, and Monday's meeting with Vladimir Putin in Helsinki.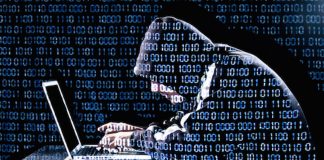 Guccifer 2.0 had operated since June 2016, when the account began linking to a website operating under the same name to release documents stolen from several Democratic organizations.
Trump, in a testy exchange with NATO Secretary-General Jens Stoltenberg, took issue with the U.S. protecting Germany as it strikes deals with Russia.
Yet, the Kremlin is, and has been for a long time, manipulating environmental groups to smash the oil and gas industries in the U.S. and return America to its dependency on foreign products.
U.S. Second Fleet Is Activated For Defense Against Russia. The U.S. Navy is getting the band back together in the 2nd Feet to watch the Russians.
CENTCOM In Tampa: Ready "For An Attack On Syria." The Bay Area based CENTCOM is where plans for all Middle Eastern attacks are formulated.
International affairs expert Ken Bricker joined the Chris Ingram Show to discuss everything foreign affairs from Donald Trump, Kim Jung Un, and Vladimir Putin. [soundcloud...
Leading senator calls election a "sham" WASHINGTON (AP) — President Donald Trump called Russian President Vladimir Putin on Tuesday to congratulate him on his re-election,...