After a column in the Tampa Bay Times called out Publix for their endorsement of Adam Putnam for governor, is it time for a boycott?
Publix Has A Sale On Strawberries This Week And Oh Yea They Back Putnam For Governor - The supermarket giant likes their home boys Putnam.
FORT LAUDERDALE, Fla. (AP) — The Southeast's largest supermarket chain announced Tuesday that it is changing its employee prescription plan to cover a drug...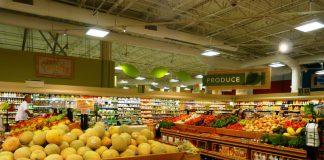 After closing for Hurricane Irma, most of the Tampa Bay area grocery stores will be doing their best to restock today. With some areas without power, some areas still being cleared of the aftermath of the storm there will be challenges to get food stores opened.
Lakeland-based Publix is tied for first on a new survey of America's favorite grocery retailers. The study by Market Force Information queried 13 thousand shoppers...