NBC Sports - It's the Tampa Bay Buccaneers vs Dallas Cowboys this Sunday, September 11. Live coverage begins at 7:00 p.m. ET on NBC...
By: Michelle Sabin Sports Talk Florida In front of a crowd of over 65,000 fans, the Tampa Bay Buccaneers took on the Dallas Cowboys for Game...
AMPA, Fla. (AP) — Tampa Bay's defense finished its redemption tour with a Super Bowl championship. Overwhelmed by Patrick Mahomes and Tyreek Hill during a...
A Beef O'Brady's in Brooksville, Florida will not be showing the NFL Sunday Ticket Package for the 2018 season. Curtis West, co-owner of the establishment cites the response to the NFL players' actions during the National Anthem.
In an era where the NFL has become almost synonymous with controversy and character issues, Warrick Dunn continues to stand as a positive example for players and fans alike to follow.
I salute you for being young men of principle who are willing to risk your NFL careers and endorsement potential for the values in which you deeply believe.  To African-American kneelers: You are justifiably proud of your heritage, and I deeply admire those individuals like you who care about the less fortunate of their particular race or ethnic group.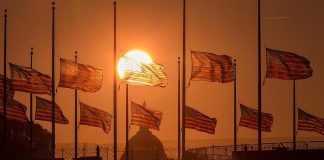 It is week two of the great cultural debate on will NFL players, kneel or stand during the playing of the national anthem. One week ago as the Tampa Bay Buccaneers, were on the road in Minneapolis to face the Vikings, star receivers DeSean Jackson and Mike Evans knelt during the national anthem before the game. Their actions were part of a league-wide protest by NFL players who used the game day for highlighting what they see as oppression of black Americans.
The Jacksonville Jaguars will be hosting the Baltimore Ravens Sunday morning at 9:30 p.m. in London. The game will air on CBS locally in only Jacksonville and Baltimore, meanwhile the game will be streamed nationally on Yahoo.
Tampa clearly is ready to host the Super Bowl in 2021 Tampa will host its fifth Super Bowl in 2021 after the National Football League...