The Phillies spring training deal with Clearwater ends in 2023. https://www.youtube.com/watch?v=Lr_3QgDgG4s Major League Baseball's Philadelphia Phillies ownership has apparently decided it wants about $300 million worth...
ST. PETERSBURG, Fla. (AP) — A storm that has lashed the Caribbean and the Florida Keys with pounding rain and gusty winds and complicated...
In Clearwater, the Regional Chamber of Commerce is doing its best to change that relationship. The things that people plan trips down to Clearwater to see are hoping the longtime residents will come in and check out what has changed over the years.
John Travena, an attorney representing Michael Drejka in a manslaughter trial that looks to once again put Florida's controversial "stand your ground" law to the test, will join guest host Doug Smith on The Erik Kuselias Show Friday afternoon.
The child now 12 lives with her mother and Cruise wife Katie Holmes. According to Radar Online, the actor is trying to meet his little girl after she contacted him on the phone and via written letters.
The family of Markeis McGlockton issued an appeal through an attorney for the public to put pressure on State Attorney Bernie McCabe to file charges against Michael Drejka, a white man who fatally shot the black father of three last Thursday during an argument over a handicapped parking space outside a convenience store.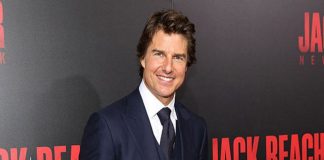 Tom Cruise Move To Clearwater Expected To Finally Happen In 2018. The worldwide superstar is expected to land in Clearwater in 2018.