Home
Tags
Charter schools
A Leon County circuit judge Monday knocked a proposed education constitutional amendment off the November ballot, saying the wording failed to inform voters of its impact on the creation of charter schools.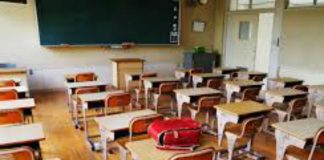 Eleven school districts in Florida are refusing to give up their legal battle over an education law that steered more money to charter schools. A Leon County circuit judge in April threw out the lawsuit filed last year against the Florida Legislature.
A rarely applied experiment in education enabling companies to host taxpayer-funded charter schools for their employees' children may be about to spread. Florida is the only state bringing business-backed charter schools to work sites so far. The first launched in 1999, across the street from the Ryder truck rental company's headquarters near Miami.
Despite school superintendents across the state asking for a veto, Florida Gov. Rick Scott on Thursday will signed a sweeping education bill that steers more public money to privately-run charter schools. The legislation, a top priority for House Speaker Richard Corcoran, also requires recess in elementary schools, tinkers with the state's oft-criticized standardized testing system, and includes millions of dollars for teacher and principal bonuses as well as a program serving disabled children.