TAMPA, Fla. (AP) — Two Florida men have been sentenced to federal prison for setting a wooden cross on fire in an interracial couple's...
LUTZ, Fla. (AP) — A sheriff's office in Florida says no bomb had been found after a threat led a school to evacuate.
TAMPA, Fla. (AP) — The lawyer for a 29-year-old Florida woman who police say caused a crash that killed a couple and their 8-year-old daughter had several seizures that day and was not under the influence of alcohol or drugs.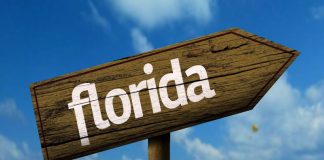 A thunderstorm knocked out a pump at an indoor swimming pool in Florida, causing a "cloud of chlorine gas" that sent five children to a hospital. Hillsborough County Fire Rescue officials tell news outlets it happened Monday evening at Calypso Swim Center in Tampa.
Florida's Latino population grew fastest last year in counties in the exurbs of Orlando and Tampa, according to U.S. Census figures released Thursday. The new figures also showed strong Latino growth rates in counties outside Jacksonville, but those areas had comparatively small Hispanic populations to start with. Among counties with more than 100,000 residents, St. Johns County near Jacksonville led the state in Latino population growth rate from July 2015 to July 2016. The county's Latino population grew 7.5 percent, to almost 15,500 residents, in that period.
Officials decided Wednesday not to move a Confederate memorial from in front of a Florida courthouse. Instead, a mural will be put behind it to display, in the words of one county leader, "the love and diversity" in the community. The Hillsborough County Commission voted 4-3 Wednesday not to remove a statue that was erected in Tampa in 1911. Called 'Memoria In Aeterna,' it sits outside of a courthouse administrative building and depicts two Civil War soldiers next to an obelisk.