Lawyer's comments followed Daniels' television appearance WASHINGTON (AP) — A lawyer representing adult film star Stormy Daniels declined Monday to specify additional evidence he claims...
Tonight Stormy Daniels Will Speak But Will What She Says Really Matter? There is been a great deal said about the interview and now we get to see it.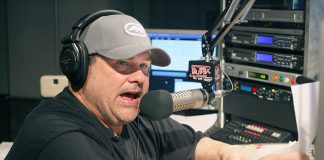 Interview with Stormy Daniels getting attention Disclaimer:  Bubba The Love Sponge airs on AM 820 News and 98.3 FM Pinellas County.  These stations are owned...