Home
Tags
PULSE NIGHT CLUB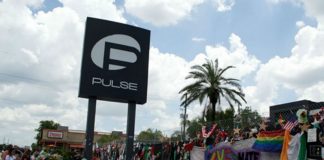 Survivors and victims' relatives are marking the second anniversary of the Pulse nightclub shooting with a remembrance ceremony, a run, art exhibits and litigation.
Almost two years after a massacre at an Orlando nightclub left 49 people dead and 53 injured, some of the surviving victims were filing a lawsuit in federal court Thursday saying the city and police didn't do enough to try to stop the shooter.
Suggests companies profited from Islamic State content ORLANDO, Fla. (AP) — Survivors of a Florida nightclub massacre have filed a federal lawsuit against Google, Facebook...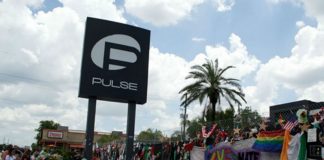 Released from jail The widow of the gunman who slaughtered 49 people at a gay nightclub in Orlando, Florida, was acquitted Friday of helping to...
ORLANDO, Fla. (AP) — Jurors in the trial of the wife of the man who shot and killed 49 people inside a Florida nightclub...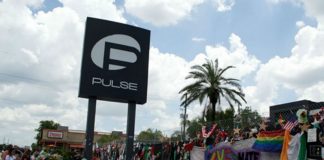 Wife of Pulse nightclub shooter on trial ORLANDO, Fla. (AP) — Jury selection continues for the second day in the federal trial of a woman...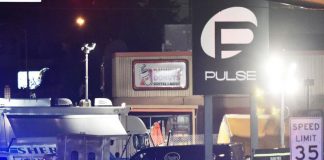 The wife of the gunman who opened fire at a gay nightclub in Florida is asking a judge to dismiss one of the counts she's facing. Noor Salman is arguing that an obstruction charge against her was filed in the wrong venue. The motion requesting the charge to be dropped was filed Monday, as people in Florida and beyond honored the 49 victims at Orlando's Pulse nightclub, exactly one year after the worst mass shooting in modern U.S. history.
At 2:02 a.m. Monday, the names of 49 people killed in the worst mass shooting in modern U.S. history were read out loud outside the Pulse nightclub, marking the exact time a year ago when a gunman started firing during "Latin Night" at the gay club. "I realize that gathering here in this place, at this hour, is beyond difficult," Orlando Mayor Buddy Dyer told survivors, victims' families, club employees and local officials during the private service. "But I also know that the strength you've shown over the past year will carry you through today and in the future."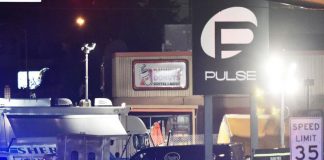 Sunday was the emotional one year anniversary of the Pulse night club shootings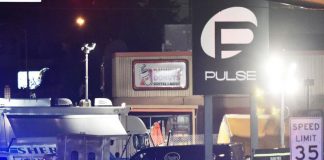 Traffic around a Florida gay nightclub that was the site of the worst mass shooting in modern U.S. history was closed for a short time as firefighters examined a suspicious package. But it reopened Friday morning after bomb squad investigators determined that it was a suitcase with nothing harmful inside.