NEW YORK (AP) — U.S. deaths from drug overdoses skyrocketed 21 percent last year, and for the second straight year dragged down how long Americans are expected to live.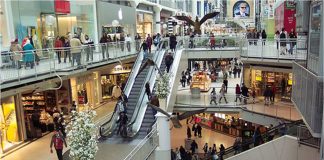 Christmas is six days away, and shops are full of last-minute shoppers trying to find that perfect gift. If you're one of those shoppers don't worry, we've put together a list of tips to survive the dreaded last minute Christmas shopping.
NEW YORK (AP) — You know all those things you wish would disappear but won't? Us, too.
GAINESVILLE, Fla. (AP) — When her two children were in elementary school, Laura Clark would have lunch with them, volunteer in their schools and meet other students and teachers.
Do you feel the need to take a selfie and post it on social media constantly? If so, you're not alone. A new study suggests taking too many selfies to make you feel good is an actual illness that many selfie-takers are suffering from.
WINTER HAVEN, Fla. (AP) — Although the 2017-18 citrus harvest has barely begun, growers are already planning for the 2018-19 season, and they have critical decisions to make in the coming months that will affect next season's crop and perhaps others in years to come.
Orlando, Fla is known for its attractions and nightlife and just recently was named the best warm destination for winter travel. But a new WalletHub study has some travelers thinking twice about visiting the Central Florida city as it was deemed the seventh least safe city in America.
The FDA is warning dog owners to think twice before giving their four-legged friend 'bone treats' after reports of illnesses and at least 15 deaths.
WASHINGTON (AP) — First lady Melania Trump has opted for a more traditional decor for her family's first Christmas in the White House, adding a few new touches to the standards.
LONDON (AP) — Prince Harry, fifth in line to the British throne, will marry American actress Meghan Markle in the spring, royal officials announced...