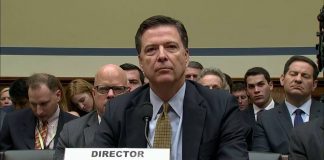 "This president and his Republican Party are counting on you to do exactly that. America's great middle wants sensible, balanced, ethical leadership."
Senator Marco Rubio has been one of the most vocal voices in Washington wanting to know about Russia's role in the 2016 United States Presidential elections. Sen. Rubio, sets on the Senate Intelligence Committee, where in 24 hours fired Federal Bureau of Investigation Director James Comey, is set to appear before the panel on Thursday, in a highly anticipated testimony that will be closely scrutinized for its potential to raise damaging questions about President Donald Trump.
Your daily look at late-breaking news, upcoming events and the stories that will be talked about Monday: 1. WHERE AN ARAB RIFT HAS ISOLATED A NATION Four Arab nations cut diplomatic ties to Qatar over its relations with Iran and support of Islamist groups, isolating the tiny energy-rich country by cutting off its land, sea and air routes.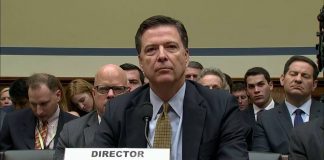 https://embed.air.tv/v1/embed/9KSgS-VgQFqDSSvgt-MO9A/oTBxQb-0S56gkw7m9smoBQ?video_sizing=fill-width&show_player_title=false&show_div_title=false&show_div_description=false Washington wants to know if Comey was asked to pledge his loyalty to President Trump According to The Washington Post, The New York Times and...
WASHINGTON (AP) — FBI Director James Comey said Wednesday he believed it would have been "catastrophic" to keep Congress in the dark about new...