Earlier this year, following Scott's months of fighting for critical funding and support for the state's citrus industry, the U.S. Department of Agriculture (USDA) announced $340 million in federal funding to aid the industry's recovery from Hurricane Irma. Now that a grant for this has been approved in an agreement between the USDA and the State of Florida, it will be considered by the Florida Legislative Budget Commission (LBC) Thursday.
Florida Trend says Floridians should look at the news in perspective: If Florida were a nation, it would be the 17th largest economy in the world and would be larger than nations such as Saudi Arabia, the Netherlands, Switzerland, and Argentina.
Six months after President Trump and Congress put the newest round of tax reforms to work, the White House hosted representatives all across the country to discuss the impact and benefits of the reforms. Florida's representative for the banking industry was Rita Lowman, President of Pilot Bank.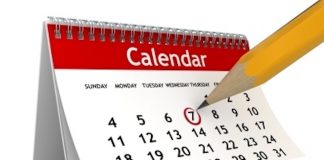 MONDAY, JULY 9TH 11:00am ET - U.S. House of Representatives at the nation's capitol; session "Protecting Our Future: Addressing School Security Challenges in America."  Committee on...
Long accused by respective portions of the population of not doing enough to weed out vitriolic engagement and misinformation, and lacking a free expression ethos, Twitter seems to push ahead with the former. It suspended more than 70 million accounts in May and June, according to The Washington Post. And the rate has allegedly maintained in July. If its quarterly report will suffer remains to be seen, but is reportedly likely.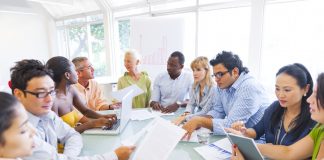 Despite bullish stock markets and strong labor markets, the uncertainty around trade policy could "eventually could have negative effects," the Federal Reserve Bank's Board of Governors said in the minutes for its June 14 meeting.
Very little production will be moving to Europe, according to the company. Harley's overseas manufacturing plants are in Brazil, India, Australia and Thailand.
Management is a complicated topic and a tricky position to get used to. How does one start out? Columnist Tim Bryce gives a quick rundown of what every young manager needs to know.
"As one of the nation's fastest growing regions, Tampa Bay is a natural extension for Brightline," Goddard said in a prepared statement. "Our state's residents, visitors and economy will benefit tremendously from a fully connected passenger rail system that includes our current operations in South Florida and our future line to Orlando. We are currently engaged in the RFP process, which is the first step needed to extend the system to the Tampa Bay region."
Vermont is willing to pay new residents who work remotely for an out-of-state employer in hopes of increasing its population and workforce. Vermont Gov. Phil Scott has signed into law a bill that will pay those new residents up to $10,000 over a period of two years in an effort to attract younger people to the state.