Senator Murphy: Congress Shoulders Blame
"I would like to offer my thoughts and prayers for the victims of this terrible act that took place in Orlando."
The world saw some version of that statement from many members of Congress on June 12, 2016 after Omar Mateen shot and killed 49 people as a way to attack the LGBTQ community at the gay nightclub Pulse. It is now the largest act of mass murder committed on U.S. soil since September 11, 2001.
At this point, the phrase "thoughts and prayers" is coming second nature to lawmakers and people of power. It's perceived to be as easy as breathing for those of us not on the cellphones and laptops of these politicians. The problem is it shouldn't be and if it isn't, it should show more than a few tweets that appear to come from an automated service.
There was a lot of information about Mateen and how this sad story unfolded but what was really glaring was what authorities shared about him. He was investigated by the FBI twice and put on a watch list by them after some "inflammatory comments" he made to a co-worker. What the FBI also shared is how he went about purchasing the guns to commit this crime.
Per The Daily Beast, he visited a local Orlando gun shop on three separate occasions to make his purchases. He had to wait three days for the handgun but when it came to the AR-15, he didn't. After the quick background check came through, he walked out with the gun per the owner of the shop who held a press conference.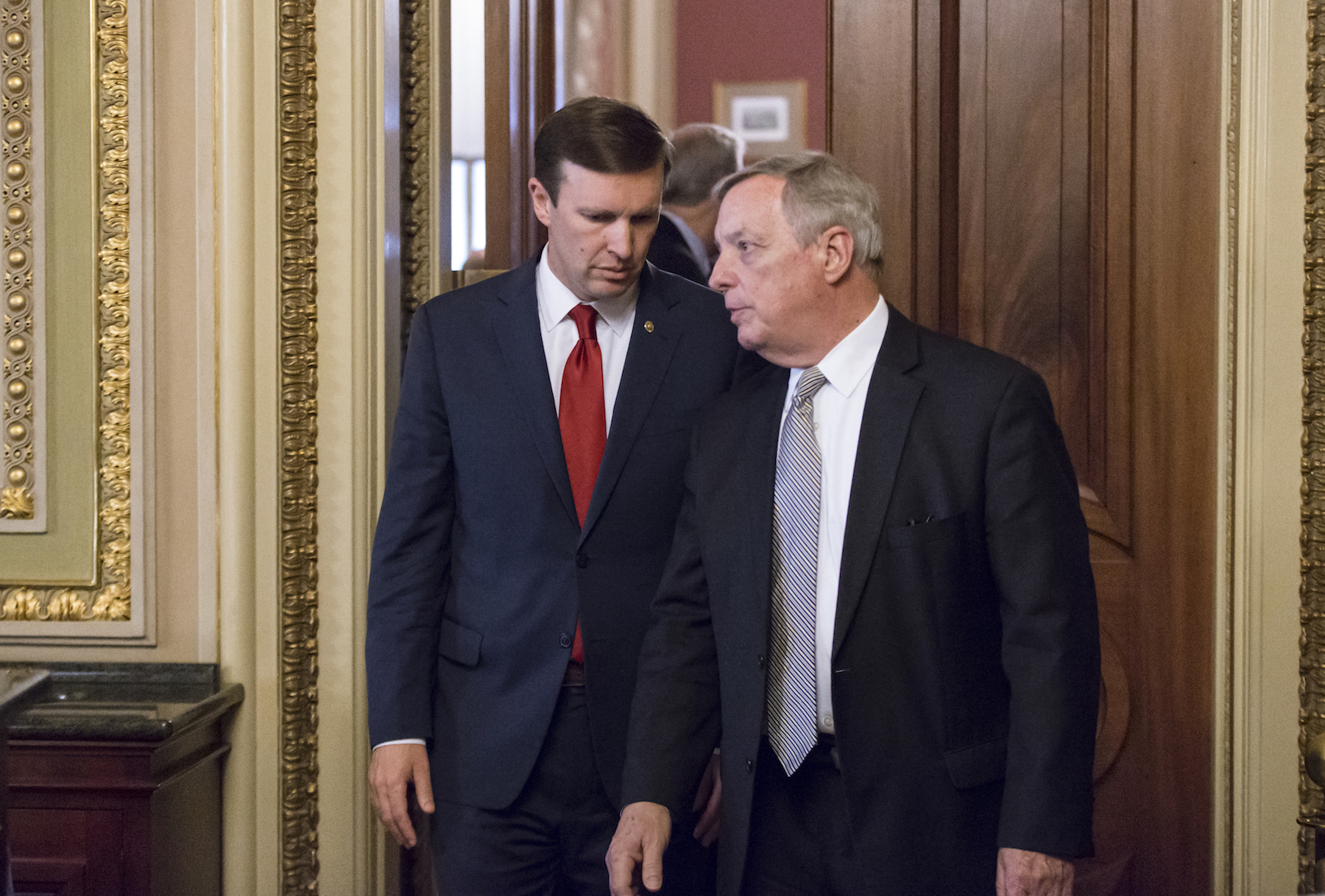 Here's the worst kept secret about this whole thing–Congress had a chance to prevent this. In fact, since the Sandy Hook shooting, which occurred in 2012, Congress had several bills fail which would have provided universal background checks when it comes to gun purchases.
One of the big ones in 2013 was the Manchin-Toomey Background Check Deal, a bipartisan effort, which would have cracked down on internet gun sales and done extensive mental health and background checks at gun shows as well. It also would have called for background checks for gun transfers between family members. At the time of the bill's vote, it was reported that 90 percent of the American people wanted the bill to pass. The vote failed 54-46, short of the 60-vote minimum to break filibuster.
That bill was after Sandy Hook (2012), the theater shooting in Aurora (2012) Virginia tech (2007) shootings as well as the Arizona shooting (2011) that saw Rep. Gabby Giffords injured due to a point blank shot to the head.
"Some of the senators who voted against the background-check amendments have met with grieving parents whose children were murdered at Sandy Hook, in Newtown," she wrote in the op-ed to the New York Times. "Some of the senators who voted 'no' have also looked into my eyes as I talked about my experience being shot in the head at point-blank range in suburban Tucson two years ago, and expressed sympathy for the 18 other people shot besides me, six of whom died. These senators have heard from their constituents – which the polls show overwhelmingly favored expanding background checks. And still these senators decided to do nothing. Shame on them," Giffords said.
That was in 2013. Three years before the deadliest shooting in American history that saw 49 people lose their lives and 53 injured. It was a blatant attack on the LGBTQ community and now Congress is at the crossroads again to answer for why this keeps happening on their watch.
"This phenomenon of near constant mass shootings happens only in America – nowhere else," Senator Chris Murphy, who represents Newtown where the Sandy Hook shooting took place, said Sunday. "Congress has become complicit in these murders by its total, unconscionable deafening silence. This doesn't have to happen, but this epidemic will continue without end if Congress continues to sit on its hands and do nothing – again."
Congress has had various opportunities to change this. At this point, it's beyond an absurdity that nothing has been done. Could the 2013 bill prevent this from happening? There's no way to know for certain. What is certain is that there wasn't enough barriers to at least make it difficult to acquire the weapons used. The worst part of it is the American public is overwhelming looking for answers.
"As we learn more in shock and horror about the deadliest mass shooting in our history, my heart breaks for the families of loved ones lost or injured – and for our nation, continuing to suffer from this unspeakable epidemic of gun violence," Senator Richard Blumenthal said. "The Senate's inaction on commonsense gun violence prevention makes it complicit in this public health crisis. Prayers and platitudes are insufficient. The American public is beseeching us to act on commonsense, sensible gun violence prevention measures, and we must heed that call."
Since, the attack on Pulse, many have come out and asked for stricter gun. Murphy has led the charge. He led a successful 14-plus hour filibuster in order to get the Senate to vote on a new gun law.
Congress has had various opportunities to change this, the question is what will they do with this latest one?