Bondi is a GOP star ready to shine
WASHINGTON – This week, Tampa's own Pam Bondi, the Attorney General of the State of Florida will be a featured speaker at the 2016 Republican National Convention in Cleveland. Bondi was one of the first of Florida's top political leaders to endorse the GOP presumptive presidential nominee long before many others did including Gov. Rick Scott.
Make no mistake about it Bondi who enters the final two years of her term, has shown that she has big time conservative street cred. She is very smart, very attractive, a savvy political brawler who is ready to breakout from shadow of Gov.Scott and become a future GOP power player.

As attorney general, she has proven her conservative credentials by taking on a gay marriage challenge to the U.S. Supreme Court, fighting tooth and nail against medical marijuana and Obamacare, and even punting on taking on the banks responsible for Florida's historic foreclosure crisis.
Bondi is a Tampa girl who grew up on Bannockburn Avenue in a modest but lovely home facing the greens of the Temple Terrace Golf and Country Club. She graduated from King High School with honors and then it was on to the University of Florida. Then she went on to earn a law degree at Stetson and she was off and running.
Bondi was inspired to public service by her father who established her values in the importance of public service.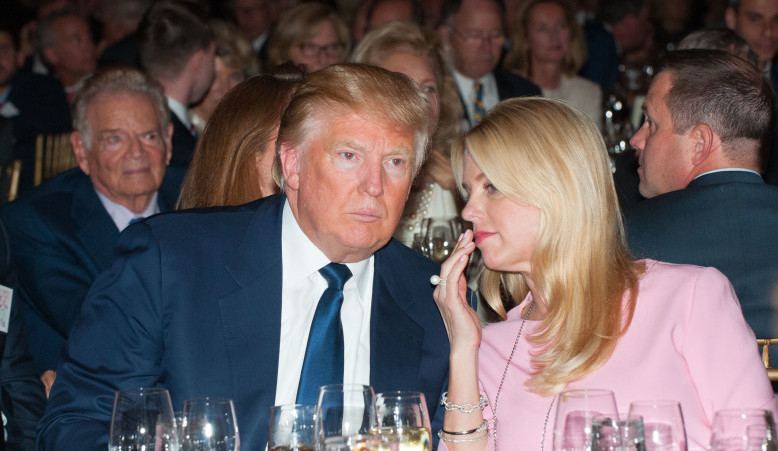 Her father Joseph Bondi, a Democrat, grew up in Tampa, graduated from Hillsborough High School, served in the Navy, earned a doctorate degree at the University of Florida, and married his wife Patsy, a dedicated grade school teacher, in 1960. She is the oldest of the Bondi kids followed by sister Beth and baby brother Brad.
She grew up in a political family led by her dad Joe, became a member of the city council and then become mayor of Temple Terrace. But his political ambitions ended when his term ran out in 1978. As a professor in education at the University of South Florida, civic obligations, and fatherly duties kept him busy. Bondi eventually wrote 25 books, including The Essential Middle School, which helped shaped school plans in big districts from Dallas to St. Louis to Miami.
For Bondi it is time for her time in the sun and should Trump win Bondi future will be very bright and look for her to spend plenty of time with the with the Republican nominee at events in Florida.