Stadium situations, teams for sale and a labor dispute are in view.  https://www.youtube.com/watch?v=1SIs6cMHhZM In many ways, the 2022 Major League Baseball regular season is ending much...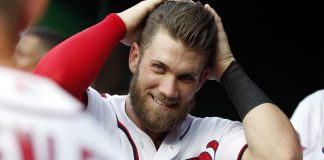 The Washington stadium owner has angered the local agency. https://www.youtube.com/watch?v=Ybi1K5rltGM Does Major League Baseball have a Washington Nationals problem? The answer, at least in the very...
'Vote them out!': Half A Million Students Take Over DC Asking Fun Gun Control. The march on Washington made an impact on all who was there.
To be replaced with a statue of Mary McLeod Bethune TALLAHASSEE, Fla. (AP) — Florida's governor has ordered a statue of a Confederate general at...