By KEVIN DERBY Sunshine State News Gus Bilirakis U.S. Rep. Gus Bilirakis, R-Fla., who has been the vice chairman of the U.S. House Veterans Affairs Committee...
William Roy Dover's memory of the World War II battle is as sharp as it was 75 years ago, even though it's been long forgotten by most everyone else.
Prosecutors in Florida agree that an Iraq war veteran who suffers from post-traumatic stress disorder was systematically bullied by his neighbors. But they said the bullying didn't justify killing them. Florida Today reports that Billy Woodward was sentenced on Wednesday to two life terms for murder.
Vermont classroom provides outlet to veterans BURLINGTON, Vt. (AP) — The trials of Odysseus are really not that different from the struggles of those learning...
Senate voted unanimously TALLAHASSEE, Fla. (AP) — Firefighters, police officers and other first responders could get workers' compensation benefits for post-traumatic stress disorder under a...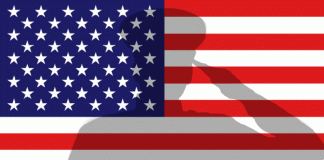 In 2016 there were 18.5 million veterans in the United States, and 9.2 million of those veterans were over the age of 65. Florida was one of the most popular states for veterans housing 1.4 million, just behind California (1.6 million) and Texas (1.5 million).