LLOYD DUNKELBERGER NEWS SERVICE OF FLORIDA UCF President Dale Whittaker University of Central Florida President Dale Whittaker on Friday acknowledged a "broken culture" at his school,...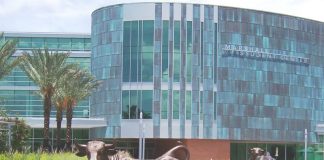 USF Ranks 5th In New Patents Among U.S. Public Universities As Florida Tech Corridor Grows . Florida's tech corridor is becoming known worldwide.
Orange County Sheriff's deputies arrested 20-year-old David Anthony Kirk and 26-year-old Jack Ryan Smith on Saturday. On Tuesday, the university accused Alpha Tau Omega fraternity of disruptive and alcohol-related conduct. It's the fraternity's second suspension since July, when another woman reported being raped during a party.