Home
Tags
Sen. Bill Nelson
Scott attended a pair of low-key events Tuesday with Trump in Washington D.C. and Tampa, flying on Air Force One between cities, before heading off for a fundraiser in Clearwater rather than appearing on stage at a campaign rally with the president.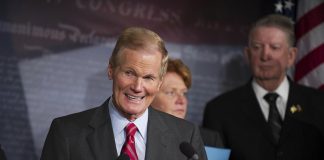 Mason Dixon released a poll of likely voters on Tuesday morning which shows Scott taking 47 percent of those surveyed while Nelson pulls 44 percent with only 9 percent undecided.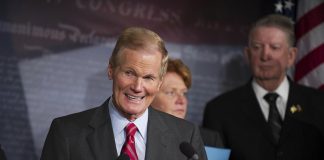 It's grim news for Florida's senior senator, already trying to play catch-up in the race to hold his seat against a surging Gov. Rick Scott.
Speaking to reporters outside the center Sen. Nelson lashed out at H.H.S. for hiding the children from the lawmakers and reporters.
Florida's DACA Community See Time Running Out As Senate Can't Find A Fix. On March 5th the DACA protection will expire and over 800,000 people will be left in limbo.
Both Sen. Nelson and Sen. Runio support DACA but in different ways Both Florida Senators are in the pro-Deferred Action for Childhood Arrivals (DACA) camp....
Florida Senators are not yet on board with new health care bill
As most of Washington does their best to get a handle on the budget proposed by President Donald Trump it is clear that both Republicans and Democrats have strong thoughts about it. Both sides have not been shy when talking about the $1.15 Trillion Budget Proposal that called for some of the boldest cuts in decades.