SARASOTA, Fla. (AP) — As Florida's elections supervisors meet for the first time since the Nov. 6 election, they say that despite some recent...
Sarasota Bay Watch Inc., the area nonprofit that already introduced millions of scallop larvae into Sarasota Bay, is starting an ambitious program to release more than 175,000 southern hard shell clams into the estuary.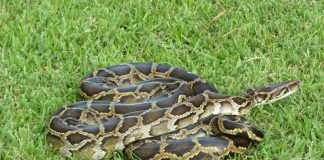 A Venice flower dealer moonlighting as an elite python hunter is collaborating with a Sarasota fashion designer to create a line of snakeskin clothing to help raise awareness about the threat the invasive snakes pose to the Everglades.
Career has spanned Broadway, Carson, HBO Comedienne Rita Rudner will join Florida Live with Dan Maduri Friday afternoon at 4:30.  Rudner will be promoting her...
Reptiles warming to the weather SARASOTA, Fla. (AP) — Florida homeowners beware: one big gator has been found splashing in a backyard swimming pool and...
SARASOTA, Fla. (AP) — The wife of an Allman Brothers Band founding member has been sentenced to 30 days in jail for pointing a...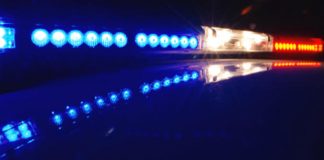 SARASOTA, Fla. (AP) — A Florida couple rescued from their burning vehicle by an off-duty deputy took a different way home when the deputy rode by on his motorcycle and discovered them trapped inside.
Sarasota city leaders may be forced to install parking meters downtown despite objections by merchants and their customers. Parking director Mark Lyons has told commissioners that unless a new revenue source materializes, taxpayers will have to make up for an expected $300 thousand budget shortfall next fiscal year and even more the year after that.