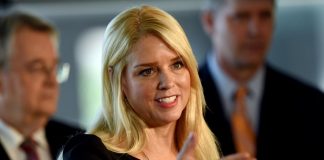 Bondi appeared at an event in Winter Park with Putnam on Thursday and talked about her experience working with him in the state Cabinet.
Florida Attorney General Pam Bondi launched a "comprehensive" lawsuit Tuesday aimed at punishing several major drug manufacturers and distributors, contending they were responsible for "pain and destruction" and a surge in opioid overdose deaths.
WASHINGTON (AP) — The Latest on President Donald Trump, guns and school violence (all times local): 11:20 p.m. President Donald Trump endorsed barring those under 21...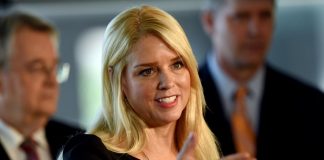 TAMPA, Fla. (AP) -- Florida Attorney General Pam Bondi has obtained a court order requiring an alleged stalker to stay away from her. A judge...