Centers for Medicare and Medicaid Service announced the abrupt halt of these payments Saturday evening, citing a February 2018 ruling from the U.S. District Court for the District of New Mexico that invalidates them.
The Trump administration may soon stop risk-adjustment payments, which were created under the Obamacare to stabilize the individual health insurance market, according to a Friday Wall Street Journal Report.
https://embed.air.tv/v1/embed/vf6rmB__QFyoNWMXAYA9LQ/oTBxQb-0S56gkw7m9smoBQ?video_sizing=fill-width&show_player_title=false&show_div_title=false&show_div_description=false&autoplay=true By: Evie Fordham Democrats have spent more than Republicans on Affordable Care Act-related advertisements during an election cycle for the first time since 2012. Pro-Obamacare ad...
"I said to the incoming president, 'Just change the name and claim that you made these wonderful changes,' and I would be like, 'You go,'" the former president reportedly said. "Because I didn't have pride of authorship, I just wanted people to have health care."
Barring a last-minute change of heart, the final attempt to repeal and replace the Affordable Care Act (Obamacare), died at 6:14 p.m. Monday, September 25th, 20017. This comes after seven years of the Republicans telling voters they were going to repeal and replace Obamacare.
We are one week away from the last major showdown over the Affordable Care Act (Obamacare). The Republicans will lose their ability to pass legislation with just 50 through reconciliation next Saturday, September 30th at midnight. On October 1st reconciliation will be gone for 2017 and the Senate returns to regular order which means the passage of any legislation will take 60 votes.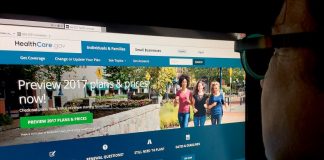 According to reporting done by News Talk Florida, POLITICO and multiple sources I can confirm that there are efforts to craft bipartisan support to repair the Affordable Care Act (ObamaCare) in both the House as well as Senate. We can further confirm local Florida lawmakers are helping to spearhead the effort led by Florida Sen. Bill Nelson (D) and Congressman Charlie Crist (D-FL) with others climbing on the bandwagon.
Millions of Floridians are looking at the future of health care in the state as well as the country and they are full of uncertainty. At this moment Republicans are facing the dilemma of passing one of the worst pieces of major legislation in history just so they can make good on their promise to repeal and replace the Affordable Care Act also known as Obamacare.
A senior House Republican on Thursday called for immediate action to stabilize shaky health insurance markets around the country, amid concerns that the GOP could get blamed for rising premiums and dwindling choice next year. House Ways and Means Committee Chairman Kevin Brady, R-Texas, said the government should keep paying billions of dollars in "cost-sharing" subsidies that help low-income people with deductibles and copayments. The $7 billion is under a cloud because of mixed signals from the Trump administration and a lawsuit originally filed by House Republicans.
WASHINGTON (AP) — The Latest on Congressional Republican efforts to replace the health care law (all times local):