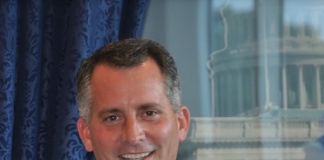 On today's show, David is live from New York City, and breaks down what to look for tonight on election day. David spoke with...
The Bubba the Love Sponge® Show is nationally known for its everyman approach to various radio topics including celebrity interviews, sports, politics, and news...
SAN FRANCISCO (AP) — At Facebook, mere "sharing" is getting old. Finding deeper meaning in online communities is the next big thing. CEO Mark Zuckerberg...