TAMPA, Fla. (AP) — Prosecutors are seeking a maximum 11-year sentence for a neo-Nazi group leader who stockpiled explosive material in the Florida apartment...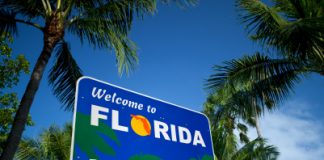 A self-proclaimed neo-Nazi arrested after agents found bomb-making materials in his Florida apartment while investigating the slayings of his two roommates planned to use the explosives to harm civilians, nuclear facilities and synagogues, federal prosecutors said. The prosecutors made the allegations in court documents on Monday, a day before a judge set a $200,000 bond and conditions for the release of Brandon Russell, 21. They want to keep Russell in jail before his trial, arguing that he poses a threat to the public after a third roommate arrested in the killings at their apartment in Tampa told authorities Russell was targeting the sites.
Florida seems to be a great base for a large number of Neo Nazi and other hate groups As News Talk Florida reported earlier this...