Philip Levine's Miami Beach 'Police Reform' Was a Dud -- Sorry, African-Americans. The mayor made some statements that need to be reviewed.
MIAMI (AP) — Democratic Miami Beach Mayor and multi-millionaire businessman Philip Levine is expected to enter Florida's governor's race. Levine has spent months building up...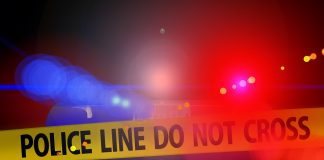 MIAMI BEACH, Fla. (AP) — Police in Florida fatally shot a woman who they say caused at least one crash and knocked an officer to the ground with her car.
Hundreds of U.S. mayors are meeting this weekend in Miami Beach, mostly to complain about President Trump, just one hour by car south of the president's posh Mar-a-Lago resort. 270 mayors will mix dinners, bar-hopping, beach volleyball, and other recreation with discussion about serious topics like the president's policies on climate change and immigration.