President Donald Trump is prepared for another government shutdown if Congress won't work with him to secure the U.S.-Mexico border.
This week, the U.S. Senate agreed to send another $3.8 billion to help deal with the opioid crisis and backed the "Opioid Crisis Response Act" which was introduced by U.S. Sen. Lamar Alexander, R-Tenn., and cosponsored by U.S. Sen. Marco Rubio, R-Fla.
Rubio made the endorsement on Tuesday morning. Patronis is facing former state Sen. Jeremy Ring, the Democratic nominee, in the general election in November.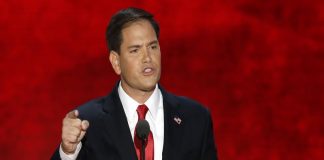 Back in April 2017, Florida Republicans U.S. Reps. Ileana Ros-Lehtinen and Ted Yoho teamed up with U.S. Rep. Eliot Engel, D-NY, the ranking Democrat on the House Foreign Affairs Committee, and U.S. Rep. Brad Sherman, D-Calif., to unveil the "North Korean Human Rights Reauthorization Act." Two other members of the Florida delegation--Republican U.S. Rep. Carlos Curbelo and Democrat U.S. Rep. Stephanie Murphy--also co-sponsored the bill.
SUNRISE, Fla. (AP) — On the defensive after the Florida school shooting rampage that killed 17, GOP Sen. Marco Rubio, an ardent gun-rights advocate,...
Senator's comments don't sit right with Dan In the immediate aftermath of the horrible tragedy in Parkland, Senator Marco Rubio avoided any discussion of guns...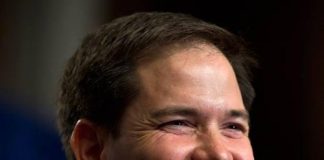 TALLAHASSEE, Fla. (AP) — Florida senators are lending bi-partisan support to encourage federal justice officials to send law enforcement help to combat crime in...
Florida has many government jobs and Sen. Rubio does not want to see things shutdown As we get closer to Friday's deadline to keep the...