Florida News: Holiday News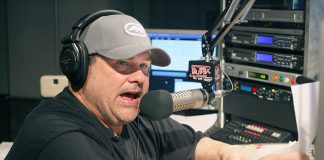 From time to time, Bubba The Love Sponge and his cast of characters will parody a song.  This year, with the holiday season upon us, Bubba invites you to take a break from thoughts of gingerbread and holiday roasts with the show's "tribute" to Simon and Garfunkel, something a little less festive.
On today's show, David is live from New York City, and discussed President Trump replacing U.S. Attorney General Jeff Sessions with former Chief of...