Home
Tags
Hillsborough County
James Holden joins The Chris Ingram Program to discuss traffic issues and public transportation in Tampa Bay.
The Hillsborough Country Sheriff's Office released a video this week in response to a rash of students in Florida and across the country making joking "threats" against their schools that cause real reactions.
Tampa Bay has become a beer-lover's destination https://embed.air.tv/v1/embed/h_Mjnbj2Qc6eH2ezCGaFVA/oTBxQb-0S56gkw7m9smoBQ?video_sizing=fixed&video_width=560&video_height=315&show_player_title=false&show_div_title=false&show_div_description=false Craft beer is booming across America. All over the country, creative brewers are coming up with unique and...
Chris Ingram, host of the Chris Ingram Show, talked with Larry McKinnon from the Hillsborough County Sheriff's Office for the "ask a cop" segment. [soundcloud...
Hillsborough County School Board and Commission Make Their Voices Heard on Gun Issues. Both the city and the county took action on guns before the state.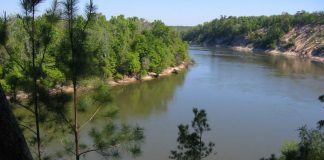 Tide caused accident that capsized boat RUSKIN, Fla. (AP) — A man whose boat capsized has been rescued from a Florida river. The Tampa Bay Times reports Hillsborough...
Temperatures to approach freezing tonight Hillsborough County, in anticipation of tonight's cold weather, will open their cold shelters on Wednesday night for those without adequate...
Debate over whether to move a Confederate memorial is coming to another Southern U.S. city when county officials in Florida debate whether to move a Civil War memorial in front of a courthouse. The Hillsborough County Commission is scheduled Wednesday morning to discuss a statue that was first erected in Tampa in 1911. Commissioner Les Miller has called for the removal of the statue.