CLICK HERE FOR CBSN COVERAGE CLICK HERE FOR CNN AUDIO COVERAGE CLICK HERE FOR CNN VIDEO COVERAGE CLICK HERE FOR FOX NEWS COVERAGE CLICK HERE FOR ABC NEWS...
Meanwhile, many members of the conservative media went after President Trump over the weekend for what they saw as a moment of weakness by ending the "Shutdown," without any firm action that he was going to get his border wall.
Guilfoyle, who is dating President Donald Trump's son, Donald Trump Jr., is said to be leaving Fox News for America First Policies, a super PAC that supports Trump, according to Vanity Fair reporter Gabriel Sherman and ABC reporter John Santucci.
Fox News senior judicial analyst Judge Andrew Napolitano expressed disappointment over President Donald Trump's Supreme Court pick Tuesday and said he bowed to the Washington, D.C., establishment.
The White House said in a brief statement that Shine "brings over two decades of television programming, communications experience to the role."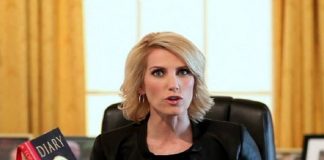 Apologized Thursday on Twitter MIAMI (AP) — Some big name advertisers are dropping Fox News personality Laura Ingraham after she criticized one of the Florida...
It's a paradox of hurricane coverage: people on television spend days warning the public to get out of harm's way, then station their correspondents squarely in the middle of howling wind and rain and hope they don't get hurt.