The Trump Administration Changing Water Rules Could Hurt The Everglades. The EPA is expected to relax protections that kept the Florida wetlands safe.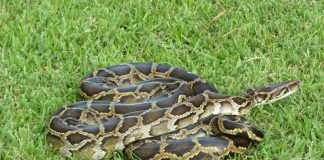 A Venice flower dealer moonlighting as an elite python hunter is collaborating with a Sarasota fashion designer to create a line of snakeskin clothing to help raise awareness about the threat the invasive snakes pose to the Everglades.
EVERGLADES CITY, Fla. (AP) — A great white shark named George has been spotted lingering off the Florida coast near the Everglades and Gulf...
TALLAHASSEE, Fla. (AP) — Florida Gov. Rick Scott wants to spend more on the state's beaches, springs and state parks.