In Clearwater, the Regional Chamber of Commerce is doing its best to change that relationship. The things that people plan trips down to Clearwater to see are hoping the longtime residents will come in and check out what has changed over the years.
Peter Jackson solidified his reputation as a grand film maker with his record shattering success on The Lord of the Rings movies. Since 2003, Jackson's filmography has included King Kong, The Adventures of Tintin, and even a return to Middle Earth with his The Hobbit trilogy.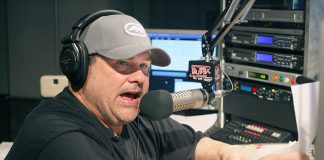 From time to time, Bubba The Love Sponge and his cast of characters will parody a song.  This year, with the holiday season upon us, Bubba invites you to take a break from thoughts of gingerbread and holiday roasts with the show's "tribute" to Simon and Garfunkel, something a little less festive.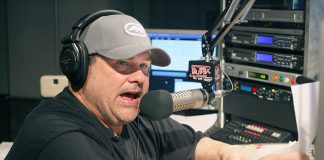 There is something uniquely Floridian about the morning radio host known to many as Bubba The Love Sponge.  Bubba, deliberately unrefined and always willing to wade into dangerous waters to find humor and entertainment, has made his career commenting on the strange, the outlandish, and the uncomfortable. 
Once again our friends at UNation have provided us with another list of weekly options for the active Floridian.
Nielsen Audio and radio shock jock Bubba The Love Sponge have, after nearly three years of pending legal disputes, reached agreement on a settlement. The details of the settlement are unclear at this time.
"Solo: A Star Wars Story" is losing momentum quickly at the box office, even with a relatively quiet weekend free of any new blockbuster competition. After an underwhelming launch, the space saga fell 65 percent in weekend two with $29.3 million from North American theaters, according to studio estimates on Sunday.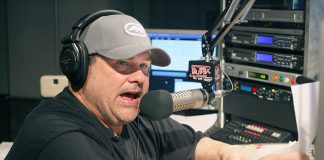 After delays on top of delays, a Tampa court is scheduled to hear Nielsen Audio's legal complaint against Bubba the Love Sponge and the Bubba Radio Network.
Residents of a Florida city who received alerts about a power outage were also warned to look out for zombies. That's right — zombies. The Palm Beach Post reports that Lake Worth residents received the message during a power outage Sunday.
Hollywood played host Thursday evening to a few more scoundrels than usual for the world premiere of "Solo: A Star Wars Story." The film tells the story of the early years of smuggler Han Solo, who was played by Harrison Ford in seven films in the "Star Wars" franchise.