Chris Ingram, host of the Chris Ingram Show, had a debate with Hassan Shibly from the Council on American-Islamic Relations about whether or not it is appropriate for kids or pre-teens to attend a Donald Trump rally.
"Out of all the people he could reach out to, reaching out to me is sending a signal to Mr. Trump and I think, probably, to prosecutors that he was not one who would not deal with someone who has been fighting Donald Trump for decades on social justice issues," Sharpton said in an interview on MSNBC on Friday.
WASHINGTON (AP) — President Donald Trump is going down to the wire as he makes his choice on a replacement for retiring Supreme Court...
The fallout from Trump's handling of the separation of immigrant children from their families, which led to a sharp reversal from the president, has been reminiscent of the chaos sparked when Trump opened his administration by imposing a travel ban on immigrants entering from majority Muslim countries.
Tonight, at 7:30 p.m. ET he will be in the key battle ground state of Minnesota for a big rally. He will see if his base is still with him in a big way after one of the biggest crises of his presidency.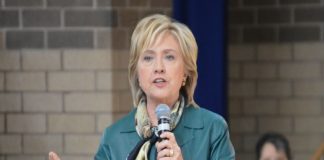 FBI Sat On Weiner Probe For A Month To Prioritize Russia Probe. The FBI could have held off on saying anything about the Clinton email scandal till after the election.
Trump, Kim Both See Success At The Summit But Long Way Yet To Go. The devils in the details and there is a long way to go. But the first step came yesterday.
Kevin Derby from Sunshine State News - U.S. Rep. Mario Diaz-Balart, R-Fla., was the one South Florida Republican in the state congressional delegation to back...
President Donald Trump is expected to announce whether or not to keep the U.S. in Iran deal on Tuesday. Foreign affairs expert Ken Bricker joined Chris Ingram and guests Jay Bermer and Hoe Brown to discuss the decision, slated for 2 pm ET Tuesday.
WASHINGTON (AP) — President Donald Trump is set to reveal his decision on whether to keep the U.S. in the Iran deal on Tuesday,...