BARTOW, Fla. (AP) — A Florida woman has been sentenced to 35 years in prison for fatally shooting her ex-husband. The Ledger reports that 47-year-old Sherri...
GREENACRES, Fla. (AP) — Authorities in Florida say they're looking for the driver of a Porsche who crashed into an SUV and left two...
MIAMI BEACH, Fla. (AP) — A star of the reality television series "The Real Housewives of New York City" apologized Sunday after she was arrested in Florida, saying her visit to exclusive Palm Beach brought up "long-buried emotions."
CLEARWATER, Fla. (AP) — Florida authorities arrested a woman who they say tried to pilfer a Christmas card and $25 that had been set aside for a mail carrier.
FORT LAUDERDALE, Fla. (AP) — Two Florida "porch pirates" may spend the holiday season in jail after authorities say they followed delivery trucks into neighborhoods and grabbed the packages left outside front doors.
TAMPA, Fla. (AP) — The homeowners who provided police with the eerie surveillance video of the hooded man accused in a string of fatal shootings that terrorized a Florida neighborhood during October and November now want a piece of the $110,000 reward.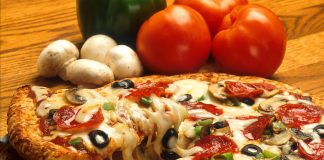 FORT PIERCE, Fla. (AP) — Authorities say a pizza deliveryman shot a man attempting to rob him at gunpoint during a delivery in Florida.
MIAMI (AP) — An Alaska man accused of killing five people and wounding six in a Florida airport shooting rampage is due back in federal court.
FORT LAUDERDALE, Fla. (AP) — A Florida man has been sentenced to life in prison for killing his roommate and hiding her body in a wall.
MIAMI (AP) — A former Florida health care administrator has been sentenced to 4 years and 9 months in federal prison for accepting bribes from health care facilities to help them stay ahead of regulators.