Florida Hospital Closed As Officials Assess Hurricane Damage ORMOND BEACH, Fla. (AP) — A beachside hospital on Florida's Atlantic Coast remains closed as officials evaluate...
HOLLYWOOD, Fla. (AP) — Nine elderly patients died after being kept inside a nursing home that turned into a sweatbox when Hurricane Irma knocked out its air conditioning for three days, even though just across the street was a fully functioning and cooled hospital.
Florida Deputy Accused Of Stealing Items From A Crime Scene ORLANDO, Fla. (AP) — A Florida sheriff's deputy is accused of stealing cash, credit cards...
JACKSONVILLE, Fla. (AP) — A Navy hospital in Florida has removed some employees from patient care after Snapchat photos showed a nurse giving the middle finger to a newborn with a caption that said, "How I currently feel about these mini Satans."
HOLLYWOOD, Fla. (AP) — Hurricane-scarred Florida warily eyed the fate of its most vulnerable residents and emergency workers were urged to immediately check on those in nursing homes after eight people died in a scorching facility that lost its air conditioning in the storm.
GAINESVILLE, Fla. (AP) — Police say a Florida woman invited the father of her 4-year-old daughter to join her for "one last drug binge" before she entered a rehab program.
NAPLES, Fla. (AP) — A fired Florida deputy failed to follow up on 24 of 35 cases assigned to him, the majority of which were alleged sex crimes, a newspaper reported Sunday.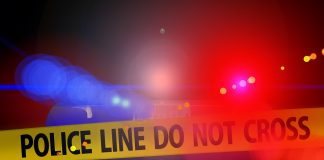 NAPLES, Fla. (AP) — A man is charged with impersonating a law enforcement officer after authorities said he tried pulling drivers over on section of Florida highway known as Alligator Alley.
MIAMI (AP) — A Miami sandwich shop bicycle delivery man was struck by an unmarked police car — and then jailed for 12 hours.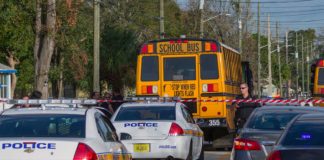 CHIPLEY, Fla. (AP) — A Florida man has been charged with threatening to blow up an elementary school.