MIAMI (AP) -- U.S. government forecasters expect warm ocean waters will fuel an above-normal Atlantic hurricane season.
Stephen Leatherman has made a career ranking and studying beaches around the U.S. For that reason the Florida International University profession is best known as "Dr. Beach."
The Citrus County Sheriff's Office has issued a silver alert for a missing 65-year-old Inverness woman, who was last seen Wednesday morning.
NFL owners voted unanimously to move Super Bowl LV in February 2021 from Los Angeles to Raymond James Stadium in Tampa on Tuesday.
A huge sex sting results in nineteen men, including four from Polk County, charged with traveling to meet minors for sex. The undercover operation involved detectives communicating with people online who wanted sex with children.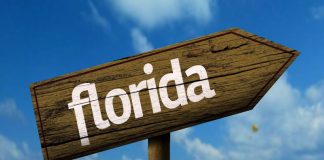 Florida is the best state in the nation for retired military veterans according to an extensive survey done by online personal finance website WalletHub.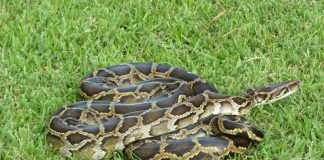 PEMBROKE PINES, Fla. (AP) -- An 8-foot (2 meters) python slithered into a Florida garage, startling an unsuspecting homeowner who was taking his dog for a walk.
A Winter Haven neighborhood was on watch Monday when a non-aggressive bear made his way into backyards of residents.
WEST PALM BEACH, Fla. (AP) -- A small sinkhole has opened on the road just outside President Donald Trump's Mar-a-Lago resort in Florida.
The Florida Supreme Court may have dealt a major setback to gambling statewide in a ruling that seems at first glance to affect only one county.