Gillum and King had an obvious friendship on the campaign trail. Although I never met King, he seems a very likeable guy.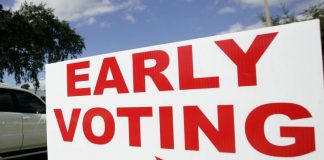 Eighteen of Florida's 67 counties start early voting today, including several large counties such as Duval, Hillsborough, Miami-Dade, and Palm Beach. Other counties start in the coming week.
According to our friends at Sunshine State News, the 2018 Florida governor's face added yet another big name. Congressman Ron DeSantis a Republican from Jacksonville made the announcement that he plans to run take a shot at running the state of Florida.
GREENACRES, Fla. (AP) — Authorities in Florida say they're looking for the driver of a Porsche who crashed into an SUV and left two...